Bees Creek Outside School Hours and Vacation Care
Contact | MP 1 Bees Creek Primary School Sattler Road Bees Creek | PO Box 332 Berrimah 0828 | 08 8983 3290 | beescreek.oshc@ntschools.net Opening Hours After school care 2.40 to 6.00pm | Vacation Care 7.00am to 6.00pm
Who we are....
Relationships
After school and vacation care focuses on a social approach and a safe environment that shapes children's social development and growth. Children develop interaction skills and are guided to recognise their feelings and regulate their own behaviour. Children are guided to grow to take responsibility for their own well being and the feelings and consequences caused by their own actions that affects themselves and others.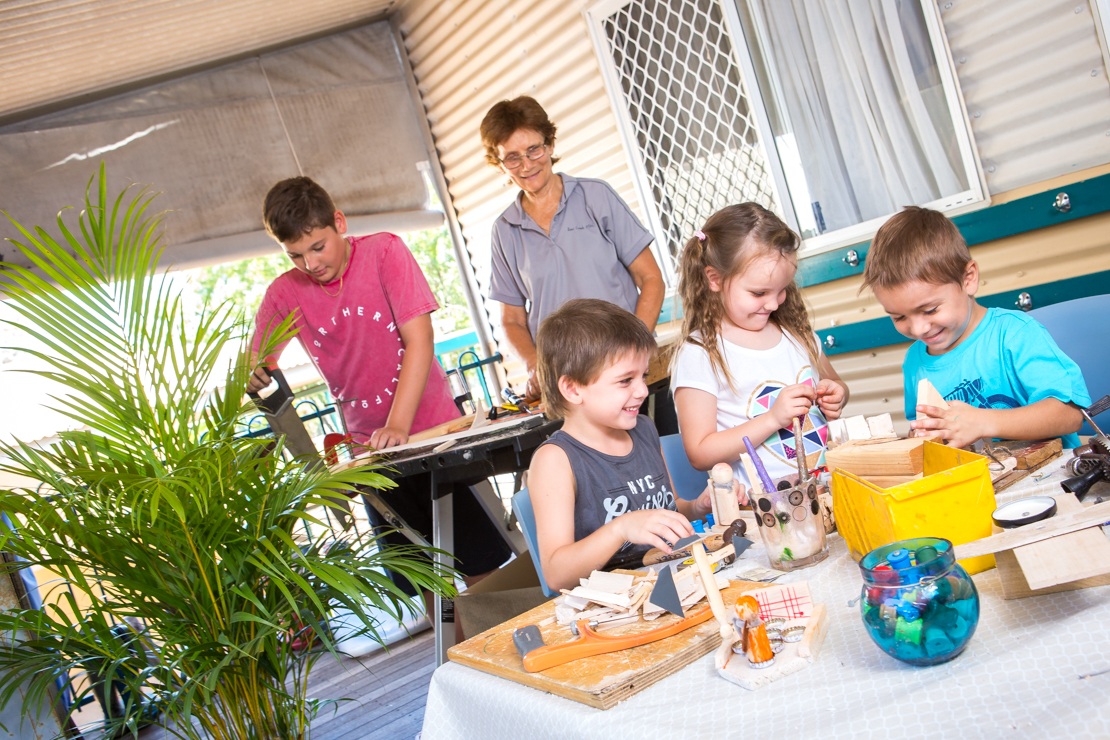 The program
Bees Creek Outside School Hours Care and Vacation Care provides a fun and engaging program for school-aged children. As children move through different early childhood settings into school aged care, great importance is placed on building relationships and exploring and extending interests and hobbies in a recreation and leisure context .
The curriculum demonstrates that children learn in every context and situation and incorporates the transition from academic learning that takes place at school to a different type of learning.
We create an curriculum, culture and spaces that promotes autonomy while offering various guided activities based on the importance of interpersonal and intra-personal development within the phase of middle childhood development.
The curriculum is based on the needs of all children and in turn, we respond to their ideas when planning, constructing and documenting. The program is provocation based and responsive to the needs of the group and documented to allow for the balance between intentionality and flexibility. Children participate in guided recreational activities, be outside and undertake physical activities, take the opportunity for rest and time out, be in a comfortable and unhurried atmosphere and participation in all activities is voluntary.
What happens at After School Care?
Children walk from their classroom to the after school care building and sign the attendance book

Children can then engage in different experiences in the indoor and out-door spaces

Afternoon tea is served from 2.40 to around 3.40. Children can independently choose when to have afternoon tea during this time

Children aged 9 and over have their own dedicated space
What happens at Vacation Care?
Children engage in longer term projects and experiences

Weekly excursions - movies, the planet

Fun incursions- Jumping castles, music

Children bring morning and tea and lunch

Afternoon tea is provided
The first steps towards enrollment are:
Determine vacancies available

Discussion Bees Creek philosophy and values

Have a tour of the environment with your child

Discuss the individual education and care needs of child and family